All Aboard! The them for the October Digi-Train is
"The Witching Hour"
.
This is an anything goes train, so full size, taggers size, personal or commercial use - all are welcome. Please make sure you mark on your preview what size they are getting and if it's CU or PU only.
The pallet is below. The Hex Codes for the pallet are as follows: #410f73, #110f12, #451e42, #8c1667, and #4b2e69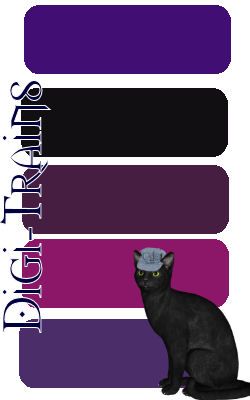 The train leaves the station on October 15th, previews are due two days ahead on October 13th.
To sign up as a
designer
, please send an e-mail with your designer name, blog address and blinkie to
digicats1@gmail.com
.
Then
join our updates
group,
snag a blinkie
for your blog and start creating!
We look forward to having you join us for
The Witching Hour
Blog Train!